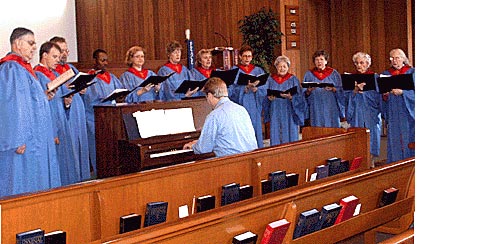 The Chancel Choir has members who are learning to sing challenging traditional four-part harmonies, syncopated rhythms and jazz renditions of old and new favorites. We are adding new emphasis on Jazz music, which like prayer, is a personal expression of the experience of the moment, living in the "Eternal Now."
We welcome newcomers to share their artistic talents -- singing, playing instruments, dance, poetry reading and other performing arts that enhance our worship. We particularly seek new members for the Chancel Choir that rehearses Thursday nights at 7:30 p.m. We also welcome new members to the Junior Choir.
Music is central to the Methodist tradition, and our community dinners feature live music ranging from mandolins and pianists to harpists. Come grow with us and share our joy of music.
Contact Information
---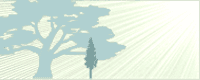 The Garden Church | A United Methodist Community
Lansdowne and Stratford Avenues | Lansdowne PA 19050
Phone: (610) 623-1645 | Fax: (610) 623-4573 | Contact The Garden Church

© copyright 2006 The Garden Church. All rights reserved.
Web site design by Jim Griesemer, JRG Design Works